ROCK ART
ARMENIA
Rock Art
Studies of the Armenian rock art present in the territory of modern Armenia (historic Armenia was ten times larger, having 300,000 square km area) show that the Armenians were interested in heavenly bodies and phenomena.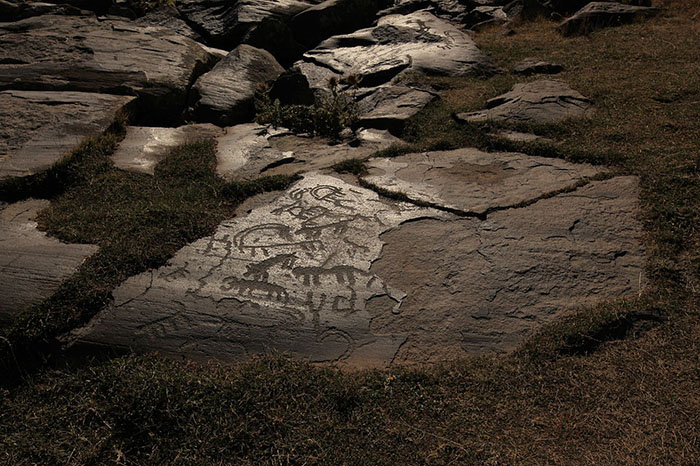 Rock art of Ughtasar, Syunik region
The Earth, the Sun, the Moon, planets, comets, Milky Way, stars, constellations are reflected in these pictures drawn on rocks in mountains around Lake Sevan and elsewhere in Armenia. These pictures and drawings are being studies by a number of historians, archaeologists, and astronomers. However, there is not enough governmental attitudes to organize large-scale studies or at least try to catalog and preserve these ancient treasures.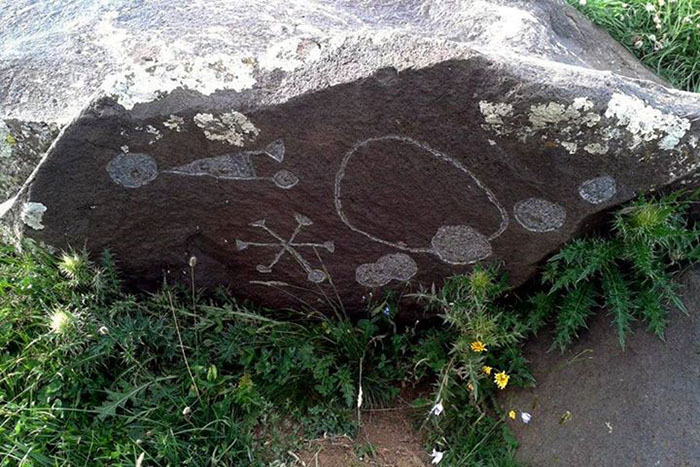 Gegham Mountains
A great number of petroglyphs - rock-carvings has been found in the area of Gegham Mountains. Most ../armenia/images depict men in scenes of hunting and fighting, and astronomical bodies and phenomena: the Sun, the Moon, constellations, the stellar sky, lightning, etc.